For our second episode of the Global Conversations series we move our attention to Canada and we welcome two enthusiastic arts and humanities advocates from the Royal Society of Canada: Professor Julia Wright and Professor Karly Kehoe. This is a wide-ranging conversation on the complex role of arts and humanities as people-centred disciplines. Julia and Karly highlight their important role in advancing work on EDI and addressing the problems of the past such as colonisation. They also address the importance of advocating for arts and humanities and reflect on the value of international cooperation.
Professor Julia M. Wright, FRSC, is George Munro Chair of Literature and Rhetoric at Dalhousie University and the President of the Academy of the Arts and Humanities in the Royal Society of Canada (2019-2022). She works primarily on British and Irish Romanticism, but has also extended her work on the Gothic into television studies. She is the author of four monographs, including Representing the National Landscape in Irish Romanticism, and the editor or co-editor of a further eleven volumes, including Irish Literature, 1750-1900: An Anthology and three novels for Broadview Press. She also co-edited the Ashgate Series in Nineteenth-Century Transatlantic Studies and is currently a member of the Royal Society of Canada's Task Force on COVID-19.
Dr. S. Karly Kehoe is a Professor of History and Canada Research Chair in Atlantic Canada Communities. Her current research considers settler colonialism and how religious minority migrants acquired and exercised colonial privilege in the north Atlantic world between c. 1750 and c. 1850. Underpinning this research is the pioneering work she has been doing for more than a decade on the complex links between Catholic colonialism in the Caribbean and what would become Atlantic Canada. Her most recent book, Empire and Emancipation: Scottish and Irish Catholics at the Atlantic Fringe, was published by the University of Toronto Press in 2022. She is an advocate of science diplomacy and is the president of the Royal Society of Canada's College of New Scholars, Artists and Scientists, a member of the Internationa Science Council's Freedom and Responsibility in Science committee, and a member InterAcademy Partnership's (IAP) Policy Advice Development Committee. She also sits on the steering committee of Science in Exile (a partnership of UNESCO-TWAS, the International Science Council, and the IAP). Dr. Kehoe has worked extensively to support academic researchers around the world whose work has been disrupted or threatened by war, conflict, and threats of violence. In response to threats against research, she co-founded the At-Risk and Academic Refugee Membership programme (Young Academy of Scotland); the At-Risk Scholar Initiative (Global Young Academy); and the At-Risk and Displaced Academics and Artists program (Royal Society of Canada).
Show notes:
The RSC Task-force on Covid-19
The Importance of Languages in Global Context: An International Call to Action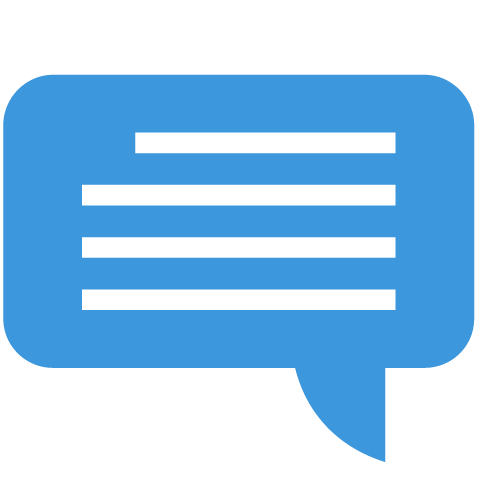 Transcript
[01:25] Cristina: Hi and thank you for joining me today, Julia and Karly. Just to start our discussion today, I wanted to ask each of you a little bit about your background and the organization that you represent today.
[01:39] Julia: Shall I start?
[01:40] Cristina: Yes, please, Julia.
[01:41] Julia: My name is Julia Wright. I'm the George Munro Chair of Literature and Rhetoric at Dalhousie University. I work primarily in ideas of nationalism, as they were discussed in literature from about 1780 to about 1840, in Britain and in Ireland. Because of that, though, I've always had this ongoing interest in university issues, so I've published quite a bit in that area as well, as well as on television Gothic. So I have some wide ranging interests there. I'm currently the president of the Academy of the Arts and Humanities in the Royal Society of Canada. The RSC was founded in the late 19th century, and at some point it sort of hived off into three academies, one for the arts and humanities, which includes artists as well as scholars like myself, one on the social sciences, and one on the sciences. So it's really interesting organization internationally, in that it includes the arts and humanities in terms of its governance structure, on a par with the sciences.
[02:37] Cristina: Thanks, Julia, what about you, Karly?
[02:39] Karly: Yeah, so I'm Karly Kehoe and I am the Canada Research Chair in Atlantic Canada Communities at St. Mary's University in Halifax. And I am a historian of the North Atlantic and I look at primarily Irish and Scottish migration in that world, specifically with relation to the Maritimes, in Canada, and it would be three of the Atlantic provinces, so Nova Scotia, New Brunswick and Prince Edward Island. And I look also at the connections, particularly between the Scottish Highlands and the Caribbean and how that enabled settlements in the Maritimes. But I am also the president of the College of New Scholars, Artists and Scientists in the Royal Society of Canada. And it was founded in 2015. But I do have a Scottish connection, because I had been a co-chair of the Young Academy of Scotland. So I know that organization very well, and in both of our organizations we really did emphasize this intermixing of people from different disciplinary backgrounds. So it's really, really nice to be speaking with you today.
[03:37] Cristina: Thank you. I think they're quite similar in the aims, the organization in Scotland and the College of New Scholars
[03:55] Karly: Pretty similar, yeah, similar in terms of the career stage as well.
[03:48] Cristina: That's lovely to hear. And just to kind of introduce your work within the Royal Society of Canada a little bit, I wanted to ask each of you if there are particular projects or programs that you've been working on lately, that might be worth signaling, so that people can follow them up. We can put the links in the project description so that people can follow and learn more about these projects later.
[04:16] Julia: Yeah, I guess there are two main ones. One is something that Karly and I started working on early on when we first met at an RSC meeting. And that is connecting scientific work on sustainable oceans, to the arts, humanities and social sciences by thinking about them in connection to sustainable diets, which tries to be sensitive … as it's defined by the UN, in terms of culturally appropriate in terms of affordable, in terms of being accessible. And we've had a number of very interesting meetings with a number of colleagues thinking about this in terms of supply chains, in terms of changing demographics. And you know, how can you connect people to healthy food that's nearby that's more sustainable than what they might have access to right now? Because the focus on oceans for instance, you know, it's a real issue: do we need to freeze everything we pull out of the oceans? Because that takes a lot of energy. Can we sell some of it locally, so it doesn't have to be processed that way? And in other parts of the country, maybe freshwater fish is more appropriate. And… so starting thinking about those kinds of things in really productive ways. And that's allowed us to build some really interesting connections and get the humanities in there thinking about what we can do to address climate change by thinking about … if human behaviour caused the problem, what can we do about human behaviour to mitigate it or to support people through the consequences that it's going to cause. And the other thing I'd mentioned is the Royal Society Canada Task Force on COVID-19, which was launched in April 2020, by the President of the RSC, Jeremy McNeil. And it has included from very early on people in the arts and humanities. There is an artist in the task force. There are two of us in humanities, one historian and myself in literature. So we've been able to have a voice in the shaping of the work that's come out of the Task Force, which at this point includes about 25 policy briefings as well as this wonderful site that Sean Caulfield was instrumental in putting together on artistic responses to COVID-19 and includes a lot of wonderful undergraduate student work as well. And it's been really helpful for reaching out, and we all felt so isolated during the first year or so of the pandemic so it's a way of connecting with each other about how we felt and thought about the pandemic.
[06:36] Cristina: It's very interesting to hear and we had a similar project here, the host organization, the Royal Society of Edinburgh had the task force also, it was called the Post COVID Futures Commission. I think there were some overlaps in the objectives of the two projects. What about, Karly, some of the projects that were specific to the early career researchers also?
[07:00] Karly: Yeah, so we're actually mid career but one of the differences I think, between the Young Academy of Scotland and the college in Canada is that we don't really have as many specific projects, the projects that we get involved with tend to be RSC-wide. But we have had a couple of focuses or foci that we've really moved towards, and one is diversifying our membership, so that we can include representation, adequate and appropriate representation from colleagues in the arts and humanities and the fine arts. Unlike the main Royal Society of Canada, the college isn't broken into specific academies. So we are one group. And one of the real important moves for us has been to make sure that we are really capturing the top Canadian talent by looking beyond the usual suspects. And by making sure that the arts and humanities are embedded within everything that we do. And that starts with making sure they're in our membership. The second thing is, and this, by default, requires an arts and humanities awareness, the college has done an awful lot to educate ourselves about reconciliation with indigenous peoples, in all of our communities. And so in order to do that we have had to understand or work towards understanding what some of the legacies of colonization and colonialism are. And so our historians our political scientists, or literature folk have all been really instrumental in helping to talk about this. Because as a college, what we did not want was to find ourselves asleep at the wheel, not having confronted a serious challenge in our society, and almost thinking it's, we'll leave it to somebody else to do that's, that's not our way. And so we have been really committed to try to get better. And, Cristina, you won't necessarily know this, but today, the day we're speaking, the 30th of September is our second national day of truth and reconciliation in Canada. So it's particularly important today, some of the work that we've been doing at the college.
[09:01] Cristina: That's very interesting to hear. And actually the podcast that we're just about to release just now, which will be the first thing in the series is with the Australasian Council of Deans of Arts, Humanities and Social sciences, and a significant part of the discussion was around indigenous issues with them also as it is it is such an important topic in Australia also. So just to move on our discussion a little bit, this might be a little bit of a tricky question in some ways, but there has been quite a lot of discussion at international level on the value of arts and humanities. So I wanted to ask you both. Where do you see that, that value coming from within art and humanities? And why do you think that arts and humanities matter today and I might start with you, Julia?
[09:55] Julia: Yeah, sure. One of the things I like to point out whenever I have a conversation on this subject is that there was a book edited by somebody named Plumb called the Crisis in the Humanities, the year that I was born. And we could take this back to Thomas Love Peacock's, The Four Ages of Poetry in 1820, think about Matthew Arnold's essay, Science and Literature. The utilitarian opposition to the humanities is very, very old. And yet, we are still here. And I don't know how you can rationalize dismissing the Arts and Humanities when you look at what people do with their time when they're not at work. They tell each other stories, they listen to music, they have interests in history and other cultural works. They go into galleries, they put art on their walls. Even if it's just picking a new desktop image, right, we are constantly engaging with the arts and humanities materials in our daily lives. I think we have a kind of… we've got two major cultural problems in terms of justifying what we do in universities in this vein, and it really is a conversation about universities and to a certain extent, in secondary education as well. And that is that people think because it's everywhere, it's easy. And somebody who plays the piano beautifully is talented, rather than spent hours of work practicing, has listened to a lot of music, has read books on music, understands music theory, and on and on. Everyone reads books. And there can be a confusion that what we do in literary study is kind of like a glorified book club, rather than really analyzing how those complicated thinking and imagination machines are put together. So because it's everywhere, it seems really easy and I think that's something that mystifies people about why we have it at the university level. The other thing I think we're facing is unique to our own time period, and that is that post-secondary education has gotten very, very expensive. And so people are looking at what kinds of careers they can get with a degree to pay down that debt as quickly as possible. And so they look at the salary outcomes, they look at the first five years, they look at starting salaries. But if you take a longer view, very often the humanities rise up to most of the other fields. There's always something like engineering that's an outlier. But the myth that the humanities don't pay as well is still very much there, while people's debt is front of mind. And there I would say the problem isn't the humanities, the problem is the debt, that we have shifted public resources away from educating people at the very moment that post-secondary education is critical to living in the 21st century and dealing with the challenges we face from misinformation, to climate change, to just getting through the day. Try to get through the day without using a computer at some point. You need to find information, you need to have really good vocabulary to do the right kind of search that will lead you to the right place online. It isn't just about finding credible sites, it's also about using the right combination of words or knowing what a government department is called. So I think that is a university funding problem and it's very easy to scapegoat the humanities, but the humanities will not solve that problem. That's up to our governments.
[13:07] Cristina: Thank you. Is there anything that you'd like to add to that, Karly?
[13:15] Karly: I think just… I agree totally with everything that Julia has just said. And, you know, one of the last point she made was in relation to misinformation. And I think the arts and humanities is critical at managing or countering misinformation, which is all around us right now. And one of the things that I encounter with colleagues and just we see it on the news all the time is who gets to decide, for example, the narrative of a nation, right? And so you need historians. Scotland knows this better than most nations, you need historians to be able to have the ability to say, Wait a second, we need to ensure that we have fair and, and responsible representations here. And that this idea, this narrative isn't just controlled by what a privileged few think it should be. And so the arts and humanities is critical to enabling people to think about their world and their place within it with an informed perspective. And so I see it sort of at that existential level, and also just helping people to imagine what futures might look like in different ways. Right? It's, it's really important that we have the ability to think about how we might change things. And I think the arts and humanities do that. And I again, I agree completely with Julia about this myth that the arts and humanities degrees don't give students, you know, adequate jobs or pay. I mean, it's not true. People like to say it, and it's hard to counter that because the opposite voice is so strong, but it's not true.
[14:38] Cristina: No, we've had similar studies here, I was just recently reading a study that showed the progression, the career progression, and the salaries that different disciplines had and the outlook was similar to what you were explaining before. And actually, when you're speaking, Karly, I was thinking that to reflect on the importance of history and national narratives when the crisis in Ukraine was ongoing, and there was so much misinformation and maybe fractured information in the media and history was used as a weapon within Russia and at the international level, through spheres of influence, we created a podcast bringing together historians to reflect on that and those … the ideas that you were saying earlier about the importance of history and how it is represented and how it's discussed about at popular level is so important. And it was clear from that discussion of just how important … and we're still seeing the results of that today, as the situation is still unfolding. But just to follow on, on that note a little bit, I was wondering if maybe you could signpost some projects or programs that you've seen in Canada recently that speak to these themes that you've mentioned before?
[16:00] Julia: Yeah. It's one of those problems that the arts and humanities are everywhere, but they're not necessarily centered in discussions about them. One of the things I got to work on that I was very pleased about is a joint statement on languages between academies in Canada, the United States, Australia and Britain. And it was a really important moment where we sort of came together and talked about languages, not just in terms of people having access to the lingua franca of commerce, but also recognizing the erosion of languages and communities around the world because of the history of colonialism and other forces. And on today of all days in Canada, one of the things that we've been talking about quite a bit in relation to acknowledging the harms done by colonisation in Canada, is the destruction of languages. The joint languages statement tried to bring forward the importance of acknowledging, preserving and supporting minority languages as well as access to dominant languages through education and the work of humanities scholars, as well as by supporting communities as really critical. Working in the 18th century I am very familiar with the Enlightenment argument that came out of Western Europe that said: we are universal, we define the norm, everyone has to be like us, and they went out and they just brutalized languages on that basis, everyone should speak English. And it was not just a moral failure, it was a practical failure, it didn't work anywhere, people still held on to their languages, people still held onto their traditions, I heard a talk recently by an indigenous student who was talking about how, during the worst years of colonial oppression in Canada, there was a musical instrument that was made out of wood, that they would disguise in their home so that they could play it. And then if somebody came to inspect the home, they could very easily hide it, or throw it into the fire because it was made out of wood, and they can make another. So they found ways, right, and you can see this around the world. And instead of ignoring that, or saying English is the dominant language deal with that, the joint languages statement tried to point to the work that needed to be done to acknowledge that we need to move away from the assimilationist model of making… trying to make everyone be the same and instead, listen more and, and work together more and open the doors wider. And we will all benefit from that, I believe. But certainly the arts and humanities are going to be critical to that ongoing work. And that flows across all kinds of sectors, because now we're talking about pulse oximeters, which are a critical tool for COVID-19. They're not good at being accurate with people with darker skin–that's a problem. Arts and humanities scholars can say: Oh, wait a minute, you've tested on three people, have you tried…? We can imagine those other possibilities, unforeseen consequences. We are used to talking about critical race studies and Gender Studies and other and postcolonial studies and thinking about things from different angles. So I had a conversation a few years ago with somebody who runs a science dominated program for internships. And he said, we'd love to include the humanities, but what do we do with you. And I said, you take somebody who's working on gender and 17th century French poetry, and you put them into the corporation that has a problem with biased language in their policies. That's what you do, because that person is trained in assessing linguistic bias. And it doesn't matter what you put in front of them, they will be able to apply those tools. And I think that's the… that's the thing that people often miss about humanities is, it's not about our objects of study. It's about the skills we develop for analyzing culture, language, and people's values and so on, that is transferable across different domains.
[19:47] Cristina: Thank you.
[19:51] Karly: I suppose the only thing I would add to what Julia said, and it's a totally different perspective, but in a way, it's enabling researchers to keep doing their work. So and in Scotland, with the Arrow programme and in Canada at the college, we're just about to launch the ARDAA program, which is the At risk and displaced academics and artists programme. Many of those who are displaced first are people who are historians who are political scientists, who are gender studies folk, or people who deal with race, critical race theory, because they're posing a threat to the regime. And so the some of the projects that I've been involved with here and in Scotland, is to enable our colleagues to continue to do their work, right? And so, the the nations or the countries from which they are being displaced still require those voices to say: no, that's not how it is. No, we have to keep speaking truth to power. And, you know, I think we have a responsibility around the world or colleagues to support each other in enabling us to keep doing our work. So I just wanted to add that, as a different thing like supporting the work that we do in Canada, as individual researchers with collaborations, but then also supporting your colleagues who aren't as fortunate, and who are under serious threat.
[21:00] Cristina: Thank you. That's very interesting and you've both raised some, some very important points. And I'd like to stay a little bit on this topic and talk not only about Canada, but maybe at the global international level, of where do you see the main challenges in arts and humanities coming from? And I think you've kind of mentioned some of them already. But if we are to think of other issues, what do you think those would be? Julia?
[21:27] Julia: Yeah, it's interesting, there is an interesting move, and people can look this up. I think it's been released publicly. And it's certainly available on the RSC website, there's a group called the Science 20, that meets alongside the G 20. And the RSC is one of the academies that belongs to that group, it's basically a group of academies that line up the G20 countries. And through the RSC, there's always been some voice for the arts and humanities but what we've been seeing in the communication for the last couple of years is a growing recognition of the importance of the humanities and the social sciences, less so the arts, but certainly the humanities and the social sciences to solving the kinds of problems that concern that G20: climate change, growing inequality, preparation of the workforce for the modern world. These are all major economic issues, as well as ethical concerns. And there seems to be a growing recognition that you… we need all hands on deck, we all need all perspectives. And I would tie to that the rise of what's called in the States convergence research, that you can solve intractable problems if you bring more perspectives into the room, and by including more disciplines. So I think there's a bit of a rising tide that way, and the pandemic, to a certain extent has highlighted the importance of this kind of work. And this resonates with what Karly was just talking about. It was humanities and social scientists scholars who were noticing the inequities that were becoming clear during the pandemic, the communications failures have been absolutely epic. And there needs to be a real rethink of how it is we do communications. Putting up a complicated website with bullet point lists that are wishy washy is not helpful, putting up an infographic and ignoring that you put it up, even as this knowledge changes, is not good. And putting things on Twitter isn't good if only 20% of your population has access to social media. So there needs to be a real think about how it is that we communicate with people and help them understand what's going on and what choices they have before them. And I think the arts and humanities are going to be critical to figuring that out. It's really distressing to me, for instance, that I was just finished watching the Sandman series based on Neil Gaiman's graphic novel. And they have a flashback to August 2020. And it represents a party for a book launch. Not one person is wearing a mask. It's a crowded indoor gathering in August 2020 in Britain, it makes no sense. And we're seeing this over and over again, on recent television, they are represented as happening during the pandemic, but no one is acknowledging that there was a pandemic, they're writing it out of history as we speak. And that doesn't help the communications in terms of people understanding that the pandemic is ongoing if they turn on television, and everyone's acting like it never happened. So there needs to be a broader conversation about culturally what we are working on. And I understand from people in the industry that the assumption is that they want something to be universal, they keep it running in reruns, and it doesn't look dated. Clothes get dated all the time. But you can't have an accurate detective show that is dated September 2020 with no one wearing mask, it just doesn't make sense, even with a limited kind of realism that television draws on. So I think we need to have a real conversation about how information flows from the sciences into our cultural domain, and what public institutions convey, and really have a concerted analysis of what's happened and how much has gone wrong over the last two and a half years.
[25:10] Cristina: And what about you Karly? Is there anything that you'd like to mention here?
[25:14] Karly: I suppose one thing that… it might be coming up left field a little bit but, the use of the term science as meaning knowledge, I think it's important. I was trained in the UK, so for me it was more familiar. But I think that the term science as something that encompasses everything is very confusing for people and it can exclude the arts and humanities without … and not mean to do so. But a lot of people associate science with the pure and applied sciences or the hard sciences, they don't necessarily go to arts, humanities and fine arts as under the same umbrella. And I think that actually is a challenge. It's certainly a difference I noticed from moving from the UK back to Canada, when I would use the term science in the European sense, a lot of people here. I mean, they didn't really understand it the same way that I did. And I know at the time, we had a Minister of Science, and she was trying to use that term in the European sense, but it was not gaining the kind of traction I think that it needed to in Canada. So that I think has been a challenge, when you have these mass organizations, these organizations like the RSC that represent researchers, but the terminology can be a little tricky sometimes. And it can be more exclusive than inclusive without necessarily meaning to be. So I see that as a pretty big challenge.
[26:33] Cristina: But it also brings it back to what Julia was saying about communication and how you communicate, because it is a matter of communicating in the end, and you wanted to add something, Julia, I think.
[26:44] Julia: Yeah, I would add to that the recent fetishization of data, they're sort of… les sciences humaines is part of a European language tradition that doesn't get translated into English. Absolutely. But what I've been hearing over the last few years is more and more an emphasis on data, as if data tells us everything we need to know. And if it isn't data, it can't really be trusted. And that has filtered into all kinds of odd assumptions, to the point that I've had discussions with people where they said, well, we need to have data because you need to have numbers to actually know anything. And I've said, well, in number disciplines, it works that way, in word disciplines, that works another way. And I've tried to put words in there as a kind of data. It is ironic that words are used against the disciplines that focus on words, but it is a really fundamental problem. And it also cuts two ways. On the one hand, you've got people valuing science and data as credible. On the other hand, you've got a lot of suspicion of it. And some of that suspicion comes from a place of historical experience. And if we're going to rebuild trust, maybe that's a bridge we can build from an acknowledgement of history and past harms, as a way of encouraging people to think differently about science and data as it's collected today, as one hopes it is much better now.
[28:03] Cristina: Thank you, that's so much food for thought in this half an hour that we've been talking. And if you were to think of opportunities and to look at the other side of the equation, and what do you think would be … should be mentioned here? Like what are the big opportunities out there for arts and humanities?`
[28:25] Karly: I think from my perspective, there's the opportunity to be and to kind of be at the helm of creating more inclusive societies where we make space at the table for people that had traditionally been excluded from that table. And so that the societies that we construct together going forward are more equal, more fair and more just. That's not going to come from the pure and applied sciences that requires arts and humanities thinking. It requires, like Julia just said, an understanding of the past, so that we can make different choices about the future. And if you think of a topic I'm just throwing this out extremism, for example, that can be understood in some ways, because of exclusion. When people feel excluded from something they react, right? So arts and humanities, the social sciences can help us to understand that and once you have that knowledge, you're much better equipped to, to confront it, and to make changes so that it is reduced. That to me is a no brainer. Those are brilliant opportunities. When you start including people, instead of excluding people, you open up a world of possibilities.
[29:31] Cristina: Thank you, Karly. What about you, Julia?
[29:35] Julia: Yeah, I think the arts and humanities are really critical too… I completely agree with Karly, I think that's really very important. And one of the things that we don't often pay attention to that a lot of students in university pass through the humanities, however briefly through writing requirement classes. And I think there is a real opportunity to insert into discussions of numbers. I'm a former physics major, so I never heard anything about equity or history or ever thought about the disadvantages that were happening in the classroom. Although it was really quite visible. There were two or three of us who were women and in a class of 40, on a regular basis, but we had no language to talk about it. So I think those courses are an opportunity to insert more arts and humanities training. And what we're seeing here locally, certainly at my university, is a rising recognition in other faculties that it is valuable to their programs to have their students get that exposure to some humanities education. So they got rid of humanities requirements 20 years ago, and they're bringing them back in. So there's some hopeful movement along those lines, I think they're realizing the valuable nature of good communication, but also that kind of awareness, because the other thing that really worries me culturally is that we are seeing escalating rates of mental health problems among young people and it predates the pandemic. The pandemic likely did not help. And what I see on the ground are a lot of students who are taking English courses on the side, but are required to be in engineering or the sciences by their parents, because their parents are footing the bill for their tuition. And they are so heartbreakingly miserable. Back when I was a student tuition was affordable, I could pay for most of my education by working a couple of jobs in the summer, full time and part time, and then part time during the year. And so when I was in physics, and I decided I hated it, it was boring me out of my mind, I switched to English Literature, because that was what I wanted to do. And I had lots of friends who did exactly the same thing. Because we could afford to, and we weren't answerable to anybody else for our choices. I worry that the current emphasis on user pay for education is making a generation of miserable people who don't like what they do. And quite bluntly, I don't want an engineer building a bridge, if that person was bored out of their mind by engineering, I want somebody who's excited about it, who goes the extra distance because it's something that matters deeply to them. And the same thing for somebody at the front of a classroom or in, you know, goodness, a hospital. You want the people who are most committed to those disciplines to be in those front lines. So I really worry that we're not just creating economic problems for generation, we are actually failing to recognize their individuality on the terms that we used to think about a lot more.
[32:25] Cristina: Yes, thank you, some difficult things to think about there. And I mean, I come from a system … I'm Romanian. So we have a totally different education system. And there is this opportunity to actually go through your whole education without paying. So there are state funds for education still, these are for limited numbers. But it is such a different perspective, once I've moved to the UK and seen what people are facing with fees and everything and not even to compare that to the US. And it's just such a different ballgame and it impacts so much on choice. I don't know if you know, going back, if I had to pay for my studies, if I would have made the same choices that I've made.
[33:15] Julia: Yeah, who are we excluding? I mean, money doesn't build the kind of wires in our brain that make us good at some things and not others. I always tell students write your essay on the thing that interests you the most, that's what they're going to do the best work on. I see it over and over again as an educator. And so making people do something for the money that would get in a number of years later just seems totally wrongheaded to me. But yeah, back in the day, we still had to pay for education in Canada. But my total debt, after I finished my three degrees, was less than one year's tuition for my undergraduates right now. That's the scale of the problem. I couldn't afford to go to university starting about 2008. I couldn't have even imagined paying that kind of bill, just not possible.
[34:03] Cristina: Thank you, Julia. And just to continue this discussion around challenges and opportunities, I was wondering if there are some specific aspects that are only linked to the economic, social, cultural context in in Canada,
[34:17] Karly:  I think, you know, obviously, this day reminds us of so many things and this need in our society, but also in other societies around the world to consider colonization and its legacy, and then to work towards reconciliation with that and building better trust with each other. So a challenge is that legacy of colonization that we are facing in Canada today. And then an opportunity is using arts and humanities research to help us get better. You know, we are not going to solve all the problems that and there are multiple problems. And you know, we have all made serious mistakes with many things. But at least we can approach it with an eyes wide open or opening our eyes approach. And that is an opportunity to make it better for the next generation so that, you know, Indigenous kids don't feel like they don't belong, right? It's something that we all have to club together and work on. I wouldn't say either that it's exclusive just to the arts and humanities. And this is where I think Julia and I are on the same page and it really requires all of us and it is a massive challenge. But you know, if we start getting things right i mean that's positive. And that's encouraging and and that might give the next generation hope to do it better than needed.
[35:34] Cristina: Thanks, Karly. Is there something that you'd like to add to this, Julia?
[35:38] Julia: Yeah, I think one of the things that is peculiar about Canada, and there are a few things, much as Canadians don't often talk about it is the massive rural-urban divide, we inhabit a very sparsely populated country. Once you get outside of what we call the Windsor Montreal corridor, you can go 50 miles without seeing a house in some parts of the country. And that raises issues around national cohesion, it raises issues around access to education. If you are from Northern Ontario, it is hard to get to a university. And that means that you have to pay for housing in another city and for travel back and forth. And that puts it further out of reach for people in northern communities. And this disproportionately, as with so many things, affects Indigenous communities, who very often have to send their children away from home to finish high school, because there aren't the resources for high school education in some remote areas. It also raises huge problems for climate change, because on the one hand, we are fortunate to have all kinds of natural resources–lots of freshwater. And you know, I'm not the only one who worries about the Americans coming over the border at some point to get it. But we do have lots of fresh water now and lots of lumber, but we also have vast distances that need to be traversed. And that takes fuel at the moment. So, but on the other hand, we've got great big wide open spaces for wind turbines and solar power. So there are unique challenges in Canada that we need to understand if we are going to adapt global solutions to suit what we can do, given our geographical constraints and population needs. So I think that's where the humanities can play a really important role in getting people to think more complexly about these things. It's not just pipeline or no pipeline. There are regional and geographical and rural issues that need to be taken more fully into account.
[37:32] Cristina: Many thanks, Julia. And just to finish our discussion today, I wanted to ask you both if you were to think of actions or activities that the international arts and humanities can do together to advocate for arts and humanities, what would those be? Should I start with you, Julia?
[37:51] Julia: Yeah, this is gonna sound kind of simplistic, but it's certainly something I've seen working with RSC for the last few years: we need to talk to each other. The science academies talk to each other all the time. And they have multiple international organizations through which they connect. And the global Young Academy is doing some of that work. But it was wonderful working with other humanities academies on the languages statement, and there was so much that we could share by talking casually… but it was all over zoom because it was done during the pandemic. And I found myself really regretting that I didn't get to spend two to three days with them like they do in IANAS or the S20, to talk about the issues that we're facing in our different countries. So we could learn from each other, as well as see the pitfalls coming. Oh, yeah, they did that in the States three years ago, it's probably going to come to Canada in two. We see that over and over again, performance based funding for instance. So I think, as odd as it is, because we're not necessarily part of National Academies consistently, we tend to be on the outside a lot of those international academic conversations, and it would be great if we can start building a better community for sharing across national borders.
[39:02] Cristina: That's wonderful. And I think, you know, things like the podcast series that we're hoping to build can contribute to this international discussion. What about you, Karly?
[39:12] Karly: Yeah, I agree, of course, with the points Julia just made. And I think I would add, and this is tricky, because it actually requires us to be more responsible for ourselves. And it is, we also need to take a role in demonstrating the significance of the work that we do. So we cannot expect the university presidents to advocate for us because they will not, we cannot expect the funders to advocate for us because they will not. So we have a responsibility to get out of the universities and into communities and say: This is why we matter and this is what it looks like in real life. Not all of us want to do that, to our own detriment. But we need to. And so that's where I think the global arts and humanities community needs to come together where we can encourage each other and sometimes pressure each other to say I'm sorry, we actually need your help here. We need to advocate together and demonstrate why we matter. Because there are people that want to write us out. Right? So you can't write us out if we have communities and the public support behind us. But in order to get that, the public has to see us and I don't think… I think in the UK, they're doing a better job of it. But I would really quite like to see that happened more. And that's not always a pill a lot of us want to swallow.
[40:25] Julia: But I would add that it's mutually beneficial. I've done a bit of work like that and I gave a talk on 19th century detective fiction at the local Discovery Center, so the Science Museum basically. And I was talking about a scene in The Woman in White, where a Victorian lady takes off her outer dresses and stands in her underclothes out on a ledge outside a house, so she can listen in on a conversation that puts her friend in danger and it's pouring rain. And there was a nine year old girl in the audience whose face lit up at the idea of an uptight Victorian lady doing something so brave as standing out on a window ledge in the pouring rain, wearing clothes that go down to her toes. And those moments are inspiring. And it reminds us that it's not just about talking to harried 20 year-olds who are dealing with a boatload of assignments and trying to get stuff done. But that talking to people about what excites us, about the history of culture, about the history of the world. about what matters to us, matters to other people, too, and can open a window for them and lay some of those sparks down. And that's what motivates me to get out there. Government decision making about funding is one of the issues that you've… I'm a past president of a faculty union. And one of the things we hear over and over again, is that post-secondary education matters to Canadians. It matters a lot, but it's never a ballot issue. So I think what I'm looking for when I do that kind of outreach is future humanities majors less than people who are going to change the minds of government.
[41:59] Cristina: Thank you. It's a very interesting note to end our conversation and thank you both very much. It's been really lovely to hear your thoughts on these issues.
[42:07] Julia: Thank you very much.
[42:12] Karly: Thank you so much. Hi Scotland, bye Scotland.