Welcome to a new episode of SAHA Conversations, a podcast by the Scottish Arts and Humanities Alliance.
In this episode, we will talk with Iain Lindsay OBE, former British Ambassador, and now Adviser to the Bahrain Economic Development Board.
Mr Lindsay served as UK Ambassador to Hungary from 2016 to 2020. He previously held the position of Her Majesty's Ambassador in Manama from 2011 to 2015. Mr Lindsay joined the FCDO in 1980 and has spent much of his career in Asia Pacific, serving in Tokyo (twice), Hong Kong and Canberra. He was Deputy Head of Mission and Political Counsellor in Bucharest from 2003-7, working on Romania's accession to NATO and the EU. Prior to that, Mr Lindsay served as a foreign policy adviser to the Romanian Foreign Minister. He was Deputy Head of Mission and Director, Trade and Investment at the British Consulate General in Hong Kong from 2007-11. The Queen awarded him an OBE in 2002.
Join us on a journey into the world of diplomacy, a discussion about foreign languages & what it means to be a Scottish person & diplomat abroad in this new #SAHAConversation.
If you like this episode, like it and share it on your favourite social media platform.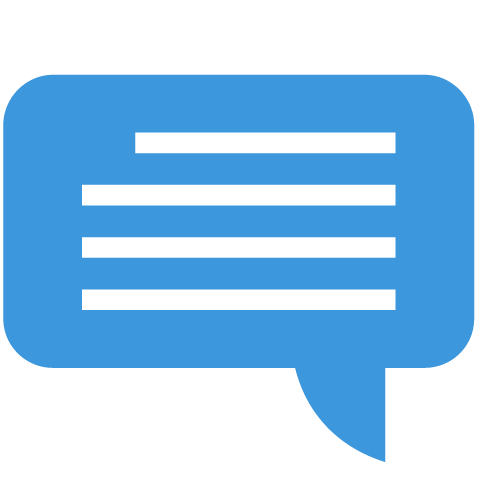 Transcript
Hello and welcome to a new episode of SAHA Conversations, a podcast by the Scottish Arts and Humanities Alliance, SAHA for short. In this episode, we'll be in conversation with Iain Lindsay OBE, a former British diplomat who served as ambassador to Hungary and to Bahrain. He now serves as an adviser to the Economic Development Board of Bahrain. Please join us on a journey into the world of diplomacy, a fascinating discussion about foreign languages and what it means to be a Scottish person and a diplomat all around the world.
Thank you for joining our SAHA conversation. We are delighted to have you as guest and discuss your amazing achievements. Before we start and we get into your amazing achievements and very long and successful career, here at SAHA as the name suggests, we deeply believed in the value of arts and humanities education. So could you please talk us through your academic journey and the impact your university education had on your life and your career?
Well, first of all, thank you very much for inviting me today. It's a real pleasure to be doing this. I spent much of my childhood between Scotland and England, and when my father retired, we headed back up to Scotland from London, and I went to school in Edinburgh for a couple of years, and then I went through to Glasgow University. Have to say, maybe reflecting the era and that I was the youngest of five children, it was very much my father's decision rather than mine, to go to Glasgow, but he had been to Glasgow University. Indeed, my son has gone to Glasgow University. And I loved it. It was slightly strange going through from Edinburgh to Glasgow. I think I was only one of two boys in my year who went west. I think that has changed. I hope it has changed. I think certainly back in those days, we're talking the mid 1970s, there was like a sort of Berlin Wall between the east and the west. So, when I came up from London to Edinburgh as a young Scottish boy with an English accent, I was the London boy. And when I went through from Edinburgh to Glasgow, I was the Edinburgh boy. But I must admit, Glasgow has a reputation as being one of the friendliest places, not just in the UK, but anywhere in the world. And I very much fell in love with Glasgow. So my father was an accountant and he wanted me to become an accountant. Two of our brothers had tried to become accountants, but they didn't sort of complete that journey. So I started off doing accountancy at Glasgow and I was good at numbers, but I didn't really enjoy it. And I guess maybe reflecting my career, since as a diplomat dealing with politics and geopolitics, et cetera, I didn't find it particularly stimulating. So after a couple of years, I changed from doing an accountancy degree to doing And I loved it. History, politics, that was my milieu. And I think, having started doing a subject which did not seem to involve very much interaction, accountancy was very much one way traffic. You're being taught economics, stats, et cetera. What I loved about doing history and politics was and philosophy was the interaction and the chance to discuss. I know, if you think about it, politics tutorials tend to be somewhat livelier than accountancy tutorials. And reflecting the fact Glasgow had a very strong reputation in the arts and humanities, and that still has a very strong reputation in those areas. And I think, for me, it was also an eye opener coming from London, Edinburgh to Glasgow, where things were a bit grittier, there was a lot more lively discussion. I don't think, frankly, until I got to university, I'd been exposed to the range of views and the spectrum of areas for discussion that I found at Glasgow. And I'm just sorry in a way that it took me two years to discover that. Having said that, I enjoyed all my four years in Glasgow and made a huge impact on me to the extent that I love any opportunity I can get to go back to Glasgow, to go back to the university, and I still stay in touch with people at the university, not least, I suppose, during my diplomatic career in the professional capacity. But here's the thing, I left Glasgow. I am a continuing student at Glasgow University, because in my last year, I flunked my statistics, by which time I'd got a job offer already from the Foreign Office to join. And they said, we're not really fussed, in those days, and I'm not sure that's still the same. In those days. there were two entry points for joining the diplomatic service. One was the so called fast stream, which was very much people coming in into a sort of faster fast stream, because you move to the top faster. And some of those brilliant diplomats joined at that level. Many, but not all, from, if you like, an Oxbridge background, though that has also changed, thankfully. And then there was the standard level, which in those days, the requirement was not a degree, it was actually Highers and A levels. That has changed. By that stage, I've been at Glasgow for four years, and as much as I loved it and would love to have stayed on an extra year, the lure I wanted to, so I had applied for two or three jobs, one as a rookie journalist in Canada, in Toronto, one to be a British Airways country manager, and the other one the Diplomatic Service, the Foreign Office. As you can guess, all three involved travel and wanting to go overseas. I was always slightly miffed that in my family, hardly any of my family had actually ventured outside of the UK to live and work. Coming from, grew up in Falkirk in Scotland, through in Glasgow, even, to some extent Edinburgh. I seem to be surrounded by people who had relatives in Canada, Australia, New Zealand, the States, and I had this wonderlust. I wanted to travel. All the jobs I applied for involved the ability to go travelling internationally. And so I thought, Well, I really want to do this. So I joined the Foreign Office. And the reality was, within one year, I had joined the Foreign Office. I was at London University at SOAS, learning Japanese for a year, and within two years of leaving Glasgow, I was driving a car across Europe to the British Embassy in Warsaw for my first overseas posting. So, rather like the advert that tells you that it does what it says on the can, I joined the Foreign Office to see the world, and I've done exactly that since 1982, two years after I left Glasgow. But the impact of my studies in Glasgow, the people I met there, the exposure to views, the confidence I built up, for example, in debating so some of my peers were people like the late and lovely Charles Kennedy. That really opened my eyes to the world. And so it was a delight then, to be able to go overseas and to have that sort of the knowledge and the experience behind me from my stint in at Glasgow University. That was incredibly interesting.
I've got 500 more questions about it. One of the things that probably impressed me the most is that you always had this need to see the word, this wonderlust. You were an expat before you even became an expat, we could say.
Yeah, I joined the Foreign Office in 1980 and I retired from the Foreign Office, or I left the Foreign Office, depends which way you look at it, in 2020, I was British Ambassador in Hungary when my 40 years came up and I was coming to the end of my tour in Hungary, I could have stayed. In the Foreign Office, but I would have had to have gone back to London. And frankly, having spent, I think I'm right in saying at that stage, 28 of the previous 40 years overseas, and it's possibly even longer than that, maybe even 30 out of 40, I'd no desire to go back to London, but you're absolutely right. My life from 1980 onwards, after learning Japanese with a Foreign Office, was three years in Tokyo, three years in Canberra in Australia, a long stint in London, five years I won't say purgatory, but it was a long stint back to Tokyo for a second stint of five years, back to London for four years. And then, really, since 2003, I've been overseas. First of all, I was deputy British Ambassador in Romania, 2003 to 2007. Then I went to Hong Kong as Deputy Consul General and Director of Trade and Investment in Asia Pacific, 2007 to 11, 11 to 15, I was British ambassador in Bahrain. I then spent about nine months learning Hungarian, and then from 2016 until 2020, I was British Ambassador in Budapest. And then I came back to London knowing that I had a job in Bahrain. I was back in London for about three months. And since January 21, I've been working in Bahrain as an adviser to the Bahraini leadership. And it's a country that I know well, lots and lots of friends there. So, yes, before I became, if you like, an expat, I had already had a significant part of my life travelling around the world and really enjoying it. And I suppose that's the lure of it's, the variety. And they say variety is a spice of life. That's what I like to have, that chance to see different places, meet people from different cultures, learn different languages. And even in the London in the last few days, I've been speaking Hungarian and Romanian. And when I was in Japan two months ago on business, speaking what's left of my Japanese.
I've noticed, especially on your instagram, there's often things in Hungarian. And I remember because when you were posted in Hungary, I was based there as well, and we were told there's a new ambassador coming. And then you gave a speech partway in Hungarian. I don't remember which event it was. And my friends and I, we were just, like, shocked and a bit jealous, because at that point, we've all been there for years. We're like, "how has this man learned this really complicated language? Like he mastered it in six, nine months?" That was like the jealousy of the expat community at the time.
I remember seeing some rude comments from people saying, my husband, from Hungarian women or Hungarian men talking about their British partners, saying he's been here for 20 years and he can't string a sentence together. So some mostly ingest, obviously. But no. The Foreign Office is still, I think, one of the leading diplomatic services in the world when it comes to teaching foreign languages. We take it really seriously. I suppose it's slightly for many people looking at Britain, they might regard it slightly counterintuitive that Brits can learn foreign languages. We're not regarded as having a great ability in that respect. But the Foreign Office has always taken language training seriously. The week that I joined the Foreign Office, I sat what I think nowadays is known as a modern languages aptitude test, an MLAT. And that was basically to give the Foreign Office some idea of a new entrant's ability to learn foreign languages. And I'd done French at school, I didn't do a language at university. In retrospect, I should have, and I got a very high score. And they said, well, here are the sort of languages you could learn Russian, Chinese, Korean, Arabic or Japanese. And to some extent, I had a very soft spot for Japan in any case, as a child. But I sort of knocked off the other languages. In the early 1980s, Russian probably meant that you'd go to Russia and you'd be chucked out after about a couple of years. In those days, China was a very one dimensional society. We only had one place, it was in Beijing. Everyone seemed to dress in grey or blue. That didn't interest me. Korea was very much at the end of the world, if you like, and Arabic was either Arabic or Japanese. And because I had a particular preference for Japan, I chose Japanese. So the Foreign Office taught me Japanese. I spent something like in terms of Romanian, I think I must have spent about eight to nine months learning Romanian, including immersion in country, and likewise for Hungarian. And that was mandatory. When you apply for jobs in the Foreign Office, and nowadays it is a process of application, rather than being told you're going X, Y and Z. Not every British diplomat overseas has to learn the local language. It depends on the job they're doing. But we certainly expect our ambassadors to speak local languages. Although I wasn't required to speak Arabic for Bahrain. Interestingly, at that time, only a few of the Gulf Arab ambassadors had a requirement to speak Arabic. For Hungarian. When I applied for the job, I knew that I had to get up to a certain level that's called C1, which is sort of university degree level. And that was my only job for nine months, was to learn Hungarian into the Foreign Office Language centre in central London every day, and then did that for five months. Then I did two to three months in Hungary in immersion training, staying with a homestay family, going to university courses. So, yeah, love it. I say I never regarded myself as a linguist, The reason I do my I was the first British ambassador, I was an experiment, I was a guinea pig. The Foreign Office people use Twitter, but none of our ambassadors were on Instagram. I think I and one other ambassador, we were the guinea pigs to try out Instagram. And because I was British ambassador in Hungary, all my instagram work was in Hungarian. And given the fact that 95% of my whatever 8500, 9000 followers are Hungarian, I just keep doing stuff in Hungarian.
Well, we can say that you obviously developed and acquired a very global perspective of the value of Scottish higher education. So, as you mentioned, you went to Glasgow University, just like our co chair, Professor Murray Pittock. Glasgow University, as you mentioned, is a world renowned institution, so I'm sure a good portion of our audience knows that and knows the value and the quality of education that one can acquire here. I'm in Scotland right now, and in this case, in your specific case, at Glasgow University, but it might not be the same everywhere in the world. So you've travelled a lot, you've been posted, I want to say, everywhere in every corner of the world. So how did you perceive the reputation of Scottish education around the world? Did people developed a different idea of you because of your Scottish education? Were there any prejudice or stereotypes? For example, you just mentioned you didn't do a language at university, so would have been something that people may have commented on or changed their initial idea of you, maybe? I think taking that last point first, no. I don't think honestly speaking, and I think probably a lot of people outside of the UK have very low expectations of British people's language, foreign language abilities, and indeed it is quite sad to see that in many languages, the numbers of students learning foreign languages has actually dropped. Although maybe dropped, but maybe also a different balance between some of the more traditional languages like French and German and let's say Spanish, which seems to be incredibly popular nowadays. Scottish education has a long history and I think many people who know education in the UK are aware of the fact that some of the oldest universities with some of the greatest reputations are indeed in Scotland, and Edinburgh. St Andrews, Aberdeen, Glasgow, to name some of the oldest ones, and they are aware of that. And indeed, many of the people I've met around the world, in all corners of the world, have studied in Scotland as foreign students and they take back great memories. The first day I was in my new job in Bahrain two and a half years ago, the guy who actually heads up our education team, who is actually coming to Scotland with me next week, he had done an MBA at Strathclyde remotely and then obviously going there, he knew of it. The Bahrainian ambassador to Germany, who was the Deputy Foreign Minister, in effect, when I was British Ambassador in Bahrain, he had done a full degree at Strathclyde. So, you know, many, many people. A guy I'm in the Bahrainian Embassy here in London, the guy who was the head of the political team here when I first did my summer stint two years ago back here, had done Aberdeen University. So those are all Bahrainis. But whether it be in Japan, Hong Kong, Australia and Central and Eastern Europe, many of the people I've either have studied in Scotland or have got friends or family who have done so. And, is no doubt that I think I say worship without exception. I can't put my hand in heart and say every single person I've ever met who studied in Scotland has come away thinking, this has been such a magnificent experience. But I think when I'm thinking back, I can't think of anyone who's ever actually said it wasn't anything other than a wonderful experience to study in Scotland. And I think what's interesting, obviously they have a particular attachment to a particular place, whether it be Edinburgh or Glasgow or Aberdeen or St Andrews or Dundee or Sterling, wherever it may be. But I think what is also is it's Scotland as well. I think there's no doubt that they get a sense of a warmth, of welcome. It's no surprise to me for example, I think, obviously, data changes from year to year, depending who they're asking. But I do recall, I think one of the university guys, just two to three years ago, had Glasgow for foreign students. Glasgow University had the highest rating in the UK for warmth of welcome friendliness. And I think that's probably the same in many other parts of Scotland as well. So people it's not just a very good education that they're getting, but they're going away with a very positive view, by and large, of where they've been to in Scotland, but also Scotland more generally, and they are great adverts for Scottish education and for Scotland more generally. So that gives you a very warm feeling when you hear that. It really does make you feel very proud to be Scottish when people from distant parts of the world have come to our country for three or four years and go away with such a positive impression of not just their university course and what they've learned and what they've achieved. The university itself, the town or the city, but also the country and the people. That's a huge plus, I think, for Scotland. We talked about language a lot and we talk about Scotland a lot.
So my question about your diplomatic career, this might seem a little bit weird, but in many languages, the British ambassador is not the British ambassador. It's called the English ambassador. It's a complete mistake. it's true, that happens. So did that happen to you as a Scottish person?
Yeah, often. And I'll give you an example. In Japanese, there are two words for Britain. One is 英国 (eikoku), which is the traditional word, and the second word is イギリス ("igirisu"), and Igirisu is basically the Japanese pronunciation, if you like, of England, "Igirisu". That's where that comes from. Ingarish. Ingarish igirisu. So, yeah, throughout my career, say, the English Embassy or the English Ambassador and a little cough to say, actually, I'm Scottish. I'm Scottish and British. I'm never English. That's a fact. Yes, I've encountered that, I think, certainly. And things have changed. I mean, when I joined the Foreign Office in 1980, Scots were a far higher percentage of the British diplomatic cadre they are nowadays. And there were many Scottish ambassadors, british ambassadors who were Scots, in other words, compared to nowadays, where there are, let's say, comparatively few. I don't know exactly how many there are, though. If I go back to 2020 now, I go back to the Scottish referendum in 2014, when I and some of the other Scottish ambassadors were concerned that the Foreign Office was looking at the referendum and the issue purely through a political prism. And we're making the point, actually, 10% of your employees potentially are Scots. You need to think about the impact of this on them. This is not just a dry political issue in which individual members of the Foreign Office have no interest. So we obviously still this a Scottish cadre, if you like, and not formally as such, although I do like the idea of a sort of Scottish cadre or formal Scottish cadre in the Foreign Office. But I'm sure it's the same that my colleagues, my Scottish colleagues in the Foreign Office still nowadays are still probably getting that sort of "English" British, but then we very much celebrate our Scottishness. And if you go onto Twitter or Instagram, you will see every 30 November, St Andrew's Day, there will usually be a video put out by the Foreign Office of people in different parts of the world, Scottish diplomats, ambassadors, non ambassadors saying Happy St Andrew's Day, and reflecting the global diversity of that.
I would like to ask you a question about that, actually, because the end of this podcast is sadly approaching, so maybe we should end on a very joyful note. You mentioned about being a Scott abroad and your Scottish, let's call them customs and traditions. So we attended the St Andrews gala in Budapest a couple times and that's, I would like to say, a big part of representing Scotland abroad, the team, which is absolutely fabulous, they even managed to get one of the main bridges for our audience that is not familiar with Budapest, Budapest is divided by the river Danube, the Duna, and if I remember correctly, the Széchenyi Lánchíd bridge was turned blue. Am I right? Was it that bridge?
That's correct, yes. We turned it blue in celebration of St Andrew's Day, because the building was built by or the building was led by a Scotsman, Adam Clark, from Edinburgh, after whom the square on the Buda, west side of the bridge is now named. And we turned it blue. I have to say, the initiative for that, we were motivated by that when we saw it had been turned green for St. Patrick's Day, and we thought, well, frankly, there's a very strong Scottish community in Hungary, deep rooted, particularly in Budapest, and as this bridge is synonymous with Adam Clark, a Scotsman, that we should get it turned blue for St. Andrew's Day. And so, yes, with the St Andrews Society of Hungary, we managed to persuade the city authorities to turn the bridge blue in celebration. So the Blue Danube, it was literally the Blue Danube and a magnificent site. I suppose what we're saying here is that in many parts of the world, there are Scottish communities who keep alive Scottish traditions, Scottish events. It has to be said, and I've been travelling many different places, Scottish communities, obviously, demographically, tend to be much smaller than English communities. It's a fact. Scotland's, what, 10%, less than 10% of the population of England. But the reality is that Scots tend to be much more active in celebrating their national culture. A winter race, in some sense, St Andrews Night, 30 November, then we've got Hogmanay on the 31 December and then the 25 January Burns Night. I always used to say people after that, we go to sleep for the rest of the year, wake up again in November. But so we've got these events which we celebrate. And what I've also found is that it's inevitable, and this is counterintuitive for some people's images of Scotland, is that Scotland has always had philanthropy has always been incredibly important for Scots. And obviously people Andrew Carnegie, for example, historically, who did so much to put money back into Scotland from what he did in America. So everywhere I've gone, every Scottish society has always been in the fundraising mode. I have to give a shout out here for the Robert Burns Foundation in Hungary, who in the last 20 years have collected over €1 million in nations for hospitals, children, paediatric facilities. in Hungary. But every other place I've been to has always been collecting for Erskine Homes, Scottish charities. And I say it's slightly counterintuitive, because Scots traditionally in culture, in humour, have always had a reputation for being dire and stingy. And in fact, my experience has been, and as all Scots know, it's totally the contrary to that. We're a generous bunch of people with strong egalitarian instincts. Scottish communities, in my experience, tend to be very active overseas, and when they aren't, it's quite a surprise. Well, I did a well received video in Hungary of doing in Hungarian, "Scottish Budapest", starting, you know, in the Chain Bridge, Adam Clark, Jane Haining, Scotland's only Holocaust hero, who was killed in Auschwitz, through to the Scottish Church in Budapest that's been there since the 1840s, et cetera, et cetera. And even we were also celebrating St Margaret of Scotland. Many of the institutions in Scotland that I call St Margaret or Queen Margaret are named after basically an Anglo Saxon princess who grew up in Hungary. So wherever you are, you want to try to get the connections that connect local people or the country you're in to Scotland. In Japan, for example, the three things that I always use as a sort of cocktail, if you like, literally, whisky, golf and Robert Burns. The Japanese were mad about all three of those Scottish things. So that's why so you're always looking as diplomats, you're always looking for connections, not just obviously as a Scott, but looking for connections between Britain and country X, Y or Z, but obviously as a Scot. One always is on the lookout for particularly Scottish things. But we also have to be well balanced so as not to be accused of being some sort of Scottish Mafia.
Well, thank you very much for this wonderful SAHA conversation. I hope our audience learned something new and that the Scottish community in Hungary got a good shout-out.
Yes, they did.
Thank you very much for joining us, and we look forward to hearing more about you and your fabulous new job in Bahrain.
Thank you so much indeed. It's been an absolute pleasure today speaking to you. And, yeah, it's great to get the chance to be promoting Scotland globally. And I just love the fact that the coincidence of the fact that next week I'm going to be in Scotland trying to get Scottish universities to look at Bahrain as an entry point into the Arabian Gulf. So thank you so much for the invitation. It's been an absolute joy talking to you.
Thank you for joining us on this SAHA conversation. We hope you enjoyed it and learned something new. If you liked this episode, please share it, subscribe and leave us a like on Twitter and Instagram at SAHA_voice and on Facebook at Scottish Arts and Humanities Alliance.