The Scottish Arts and Humanities Alliance (SAHA) is a joint initiative of Scottish Higher Education institutions, the Royal Society of Edinburgh and the Scottish Graduate School for Arts and Humanities. It was established to give a public and collective voice to the Arts and Humanities in the context of Higher Education. This new Alliance is designed to promote more widely the contribution of our disciplines to positive change in society, to economic progress and to cultural understanding.
We envisage a reflective alliance that sets agendas and responds to current concerns; we see it as an interdisciplinary and capability-building organisation that will launch new initiatives and engage with policy makers and the general public openly and collaboratively, via an active and inclusive work programme.
Policy and Research Areas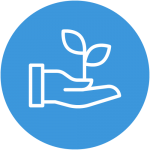 Climate Change
The climate change and environment work group is coordinated by Prof. Adrian Hadland (Stirling), Prof. Catherine O'Leary (St Andrews), and Prof. Claire Squires (SGSAH). Scotland (and the UK more widely) has set ambitious net-zero targets that require concerted efforts across different research and policy areas. The work group aims to explore the latest research in arts and humanities that responds to this nation-wide mission and contribute to relevant policy work on climate change and sustainability. Themes to be explored include cultural responses to climate change, analyses of climate change effects, information and discourse analysis, as well as affective responses to societal challenges and creating future imaginaries. The group will also draw on analyses of historical events to inform a better understanding of present events and what the future might bring, including the recent pandemic.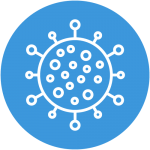 Post-Covid-19 Society
The SAHA Post-COVID Recovery Working Group is led by Dr Ben Fletcher-Watson (University of Edinburgh), with contributions from Dr Lesley-Ann Dickson (Queen Margaret University) also. Themes include governance, environment, well-being, digital and economic recovery. The Working Group is interested in a wide range of topics, from digital poverty and social inequality to the cultural industries. In September 2021, they contributed to the Scottish Parliament's consultation on funding for culture post-COVID. Events on medical humanities, performing arts and Scottish Studies are planned for 2022.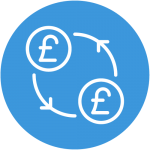 Digital and Cultural Economy
The digital and cultural and creative industries are two key areas of transformative development in Arts and Humanities research in recent years, which have led to a greater appreciation of their major contribution to data, design and economic impact, foregrounded in a number of important reports including the 2017 Bazalgette Report. At the same time, work on creativity in smart and global cities and its economic impact has come to the fore in the research of Richard Florida and others, supporting innovation from Dumfries to California. Recent public discourse at UK level has tended to marginalize these developments and the research supporting their impacts. This ongoing workstream brings together colleagues working with a range of commercial, third sector and governmental organizations to drive digital and cultural innovation with economic outcomes in areas such as VR/XR, creative and cultural industry formation, tourism, provenance and supply chains and major UK Research and Innovation (UKRI) Humanities data projects. It will provide a single locus of expertise in these areas for policy makers. The group is led by co-Chair Prof. Murray Pittock (University of Glasgow), with contributions from Dr Andrew Dilley (University of Aberdeen), Prof. Christopher Murray (University of Dundee), Lindsay Middleton (University of Glasgow), Dr Neil McDonnell (University of Glasgow) and Rachel McCormack (broadcaster and writer).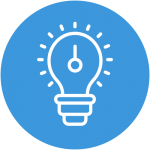 Education Policy
The education group's focus is placed on combining research and policy work. The education field is a fast-changing area of policy, and 2022 is likely continue at pace following the 2021 OECD review of the on Curriculum for Excellence (CfE) and the subsequent process to revise the main Scottish education bodies. With lessons to be learned from the 2020-21 experience, the higher education segment is likely to be equally dynamic. SAHA is well-placed to contribute to policy-making in this area, as its members have a dual role as both educators and researchers of education at all levels. A dedicated SAHA Postdoctoral Fellow, based at the University of Edinburgh's Institute for Advanced Studies in the Humanities (IASH), Dr Timothy Riding, who is associated with this group, is developing a project on decolonising the education curriculum. The education work-group is coordinated by Dr Lesley-Ann Dickson (Queen Margaret University) and Prof. Stephen Broad (Royal Conservatoire of Scotland).
Get involved
Do you work or conduct research in arts and humanities in Scotland? Or maybe you have an event coming up that you think might be relevant for our members to know about. If you would like to share some ideas with us, please use the button below to contact us. You can follow our latest news on Twitter and Facebook also.
For any membership enquiries please contact the SAHA Policy and Communications Officer.
View Membership